Programm



So, 07. November 2010, 21:00 Uhr

---
Das Grüne Schaf · New York Memories
---
Das Grüne Schaf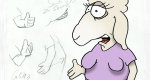 D 2009, 4 Min., dt.OF, DVD
Regie: Carsten Strauch
In Das Grüne Schaf erzählt eine tierisch nette Patchworkfamilie aus ihrem bunten Leben.
English: In Das Grüne Schaf, an extremely nice patchwork family presents excerpts from their colourful life.
---
New York Memories
D 2010, 89 Min., dt.OF, 35mm
Regie: Rosa von Praunheim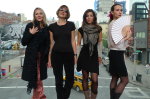 Ein Film, der Spaß macht. Rosa zeigt uns sein New York. Er sucht Bilder aus seinen alten Filmen, von den wilden 70ern mit Sexparties, Demos und exzentrischen Warhol Superstars. Er erinnert sich an die tragischen 80er Jahre, den wütenden Kampf gegen AIDS, woran viele seiner Freunde starben. In den 90er Jahren filmte er den Aufschrei von Transsexuellen, die sich nicht mehr da mit abfinden wollten, ermordet und vergewaltigt zu werden. Gleichzeitig säuberte Bürgermeister Giuliani die Stadt. Sexclubs wurden geschlossen, Künstler und Obdachlose vertrieben. Manhattan wurde sicherer, reich und, wie Rosa sagt, "ein Stück langweilig". Doch beim Wiedersehen mit den Protagonistinnen - Anna und Claudia aus Überleben in New York (1989) - von damals und beim Kennenlernen der wilden Schwestern Pohl, springt die Energie der Stadt und ihrer Heldinnen auf das Publikum im dunklen Kinosaal über!
English: This film is a lot of fun. Rosa shows us his New York. He finds images from his old films, from the wild 70s with sex parties, demos and eccentric Warhol superstars. He recalls the tragic 80s, the furious struggle against AIDS, from which many of his friends died. In the 90s he filmed the outcry of transsexuals who no longer tolerated all the murder and rape they suffered. At the same time NYC-mayor Giuliani 'cleansed' the city. Sex clubs were closed down, artists and the homeless were driven out. Manhattan became safer, rich and, as Rosa says, "a little boring". Although, at the reunion with the protagonists - Anna and Claudia from Überleben in New York (Survival in New York, 1989) back in those days - and upon meeting the wild Pohl sisters, the city's and its heroines' energy jumps out at the audience in the darkness of the cinema!
http://www.basisfilm.de

New York Memories läuft demnächst auch im Werkstattkino.
---