Programm



Do, 05. Juni 2008, 19:00 Uhr
Sa, 07. Juni 2008, 21:00 Uhr
---
Vibracall · Four Feet · His Name is Cosmo · Spinning · Im Fluß
Members Only · Butch or Consequences · Red/Blue · Private Life
---
Vibracall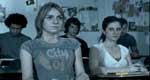 Brasilien 2006, 10 Min., Farbe, Beta SP NTSC, ohne Dialog
Regie: Esmir Filho
Auf der Schulbank zu sitzen, kann durchaus erregend sein.
English: Being at school caan by all means be exciting.
---
Four Feet
Canada 2006, 3 Min., Farbe, Beta PAL, OF
Regie: Georgina Tsilogianis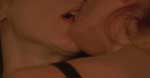 Veronica hadert mit ihrer Beziehung, da weist überraschend eine Wahrsagerin den Weg in die Zukunft.
English: Veronica is at odds with her relationship, then unexpectedly a fortune teller points the way to her future.
---
His Name is Cosmo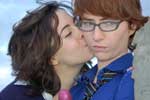 USA 2006, 18 Min., Farbe, Beta SP NTSC, OF
Regie: Nicole Opper und Laura Terruso
Dildos spalten mitunter auch Beziehungen. Wie gut, dass es feengleiche Sexgöttinnen gibt, die von den Vorzügen gelegentlicher vaginaler Penetration zu überzeugen wissen…
English: Dildos, from time to time, also split relationships. It's a good thing then, that there are fairy-like sex goddesses who are quite convincing with the beneficial merits of occasional vaginal penetration…
---
Spinning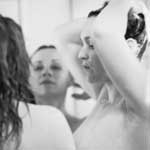 Norwegen 2006, 8 Min., Farbe, DVD, OmenglUT
Regie: Heidi Arnesen

Was tun beim Stromausfall in der Gemeinschaftsdusche? Die Magie des Augenblicks nutzen.
English: What'll you do during a power-cut in the communal shower? Utilise the magic of the moment.
---
Im Fluß
Schweiz 2007, 6 Min., Farbe, Beta SP, OmU
Regie: Claudia Lorenz und Cecilia Barriga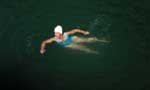 Sich treiben lassen. Die Gedanken kommen im Fluß. Wie wäre es nach drei Jahrzehnten ohne die andere weiterleben zu müssen?
English: Just drifting. Thoughts occur in the current. What will it be like to have to live without one's partner after three decades together?
---
Members Only
USA 2007, 10 Min., Farbe, Beta, OF
Regie: Carolina Roca-Smith
Eine neue Stadt, ein neues Glück, möchte frau meinen, doch so einfach ist das, wie wir alle wissen, nicht. Rettung naht in Form einer Club-Mitgliedschaft. Ein humorvoller Film, der so manches lesbische Klischee auf die Schippe nimmt.
English: A new town, and with it new fortunes, one would like to think, however – as we all know – it's not as easy as that. Salvation comes along in the form of a club membership. A humourous film, that takes a side-swipe at the one or the other lesbian cliché.
---
Butch or Consequences
Canada 2006, 17 Min., Farbe, Beta PAL, OF
Regie: Liz Singer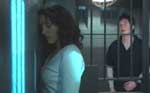 Von L-Word auf die Schule der Weiblichkeit geschickt, lernt Butch das Laufen.
Oder doch nicht? Sind wir denn alle L-Word...?
English: Sent by L-Word to the school of womanliness, Butch learns to walk, or perhaps not? Are we not all L-Word...?

---
Red/Blue
USA 2006, 5 Min., Farbe, Beta, OF
Regie: Trish Blaine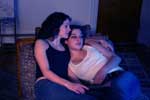 Manchmal liegen 2 Lebensentwürfe ganz nah beieinander - und nur ein kurzer Augenblick gibt den Ausschlag für ein glückliches Leben in San Francisco.
English: Sometimes, two varying life concepts are actually quite similar to each other – and only one brief instant provides the decisive factor for a happy life in San Francisco.
---
Private Life
GB 2006, 15 Min., Farbe, Beta SP, OF
Regie: Abbe Robinson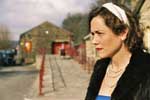 Eine Romanze im nebligen Yorkshire der frühen 1950er Jahre als Frauen noch echte Frauen und Männer noch echte Männer waren. Freundschaft, Liebe und Glamour untergraben diese mit Polizeigewalt aufrechterhaltene Ordnung.
English: A romance in a foggy Yorkshire of the early 1950s when women were still real women and men were still real men. Friendship, love and glamour undermine this orderly state of affairs sustained by police brutality.